The Best Water Ionizer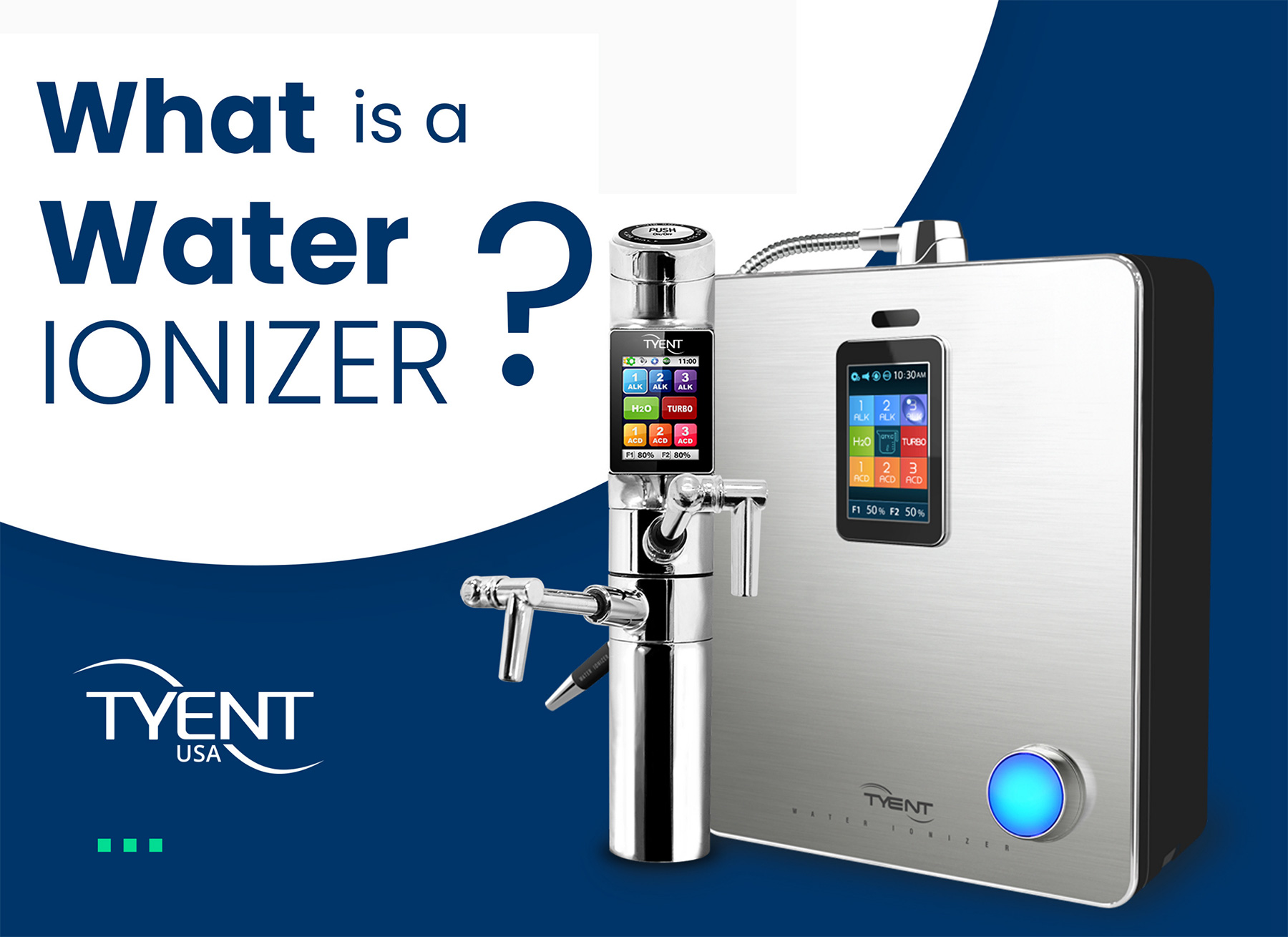 What's a Water Ionizer?
Water ionizing machines are advanced household appliances that calibrate the pH level of regular tap water in order to make it more alkaline or acidic.
Water with a pH level higher than seven is more alkaline, and water with a pH level less than seven is more acidic. Water with a pH level of seven is considered neutral and therefore safe for making baby formula, to drink while eating, or taking medications.
A water ionizer with sufficiently advanced filtration will remove impurities and contaminants from your tap water. Adjustable control settings mean that you can also use acidic water for cleaning, sterilizing and other applications.
History of the Water Ionizer
Although long considered a medical device in Japan and other parts of Asia, water ionizers are still a relatively new concept in the United States and Europe. The first commercial water ionizer was manufactured in 1950, but these early designs were large, unwieldy and rarely used outside of a hospital environment. By 1958, Japanese manufacturers began producing residential water ionizers that were certified as home-based medical devices for the improvement of health. Korea soon followed and began mass-producing water ionizer units by the 1970s.
How Does a Water Ionizer Work?
The concept is simple – the water ionizer is plumbed into your water supply, enabling your tap water to flow into the water ionizer unit.
The water ionizer contains plates that carry an electrical charge to ionize the water and create molecular hydrogen bubbles and natural antioxidants. Filters remove contaminants and make the water safe to drink.
Tyent USA creates some of the best water ionizers in the world. Each of our units contain very large Solid/Mesh Hybrid plates that dramatically increase the amount of surface area available for electrolysis. As the electrical current passes through your tap water, it is split into hydrogen and oxygen particles. The water ionizer then separates the water into alkaline and acidic water streams. Alkaline water is created by the increased levels of negatively charged ions, and acidic water by the positively charged ions.
How to Use Acidic or Alkaline Water
Acidic water is perfect to use for a range of household applications and even beauty care. Replace harsh chemical cleaners with acidic water and enjoy an all-natural, non-toxic household disinfecting agent.
Turbo water can be used as a natural skin cleanser, toner, hair revitalizer, or antiseptic mouthwash. Imagine how much money you can save by replacing all those products cluttering up the bathroom cabinet? Turbo water can also be used to remove herbicides and pesticides from fruits and vegetables.
Alkaline water is primarily used for drinking and cooking.
What Are the Health Benefits of Ionized Water?
There is a long list of health benefits associated with drinking ionized water. A Tyent water ionizer in your home will help to support every aspect of your physical and mental wellbeing, the cornerstones of a happier and healthier life.
Drinking ionized alkaline water every day can help you to:
Achieve and maintain a healthy weight

Increase your energy levels

Sleep better

Help your body to fight the natural aging process

Give your skin more youthful radiance

Deliver free-radical fighting antioxidants in every glass

Boost your intake of essential minerals
Different Types of Water Ionizers
The two most popular water ionizer systems are the countertop and under-counter models.
Countertop water ionizers are plumbed directly to your sink faucet and come with adjustable presets that allow you to select the pH level of your water. Most countertop ionizers filter your tap water before introducing electrolysis to ionize the water.
Perfect for smaller kitchens, under-counter water ionizers are tucked away underneath your sink. Despite their compact size, they share the same technical specification as countertop models and perform the same function, to the same standard.
Both types of water ionizer take only minutes to install.
Conclusion
Before choosing the best water ionizer for your home, you should decide where your new system will be stored, how you plan to use it, and what kind of price tag suits your budget.
At Tyent, our aim is simple: the most advanced, high-performance water ionizers, at the very best price. Alongside that, our Core Values mean that our customer service is second to none. We are one of the only companies in the industry to offer a 75-day trial period and a no quibble, Lifetime Guarantee on all our water ionizer machines.
If you have any questions or need help finding the right water ionizer for your home, we're here to help. Call our customer support team at 855-893-6887 and start discovering the incredible benefits of ionized alkaline water for yourself.