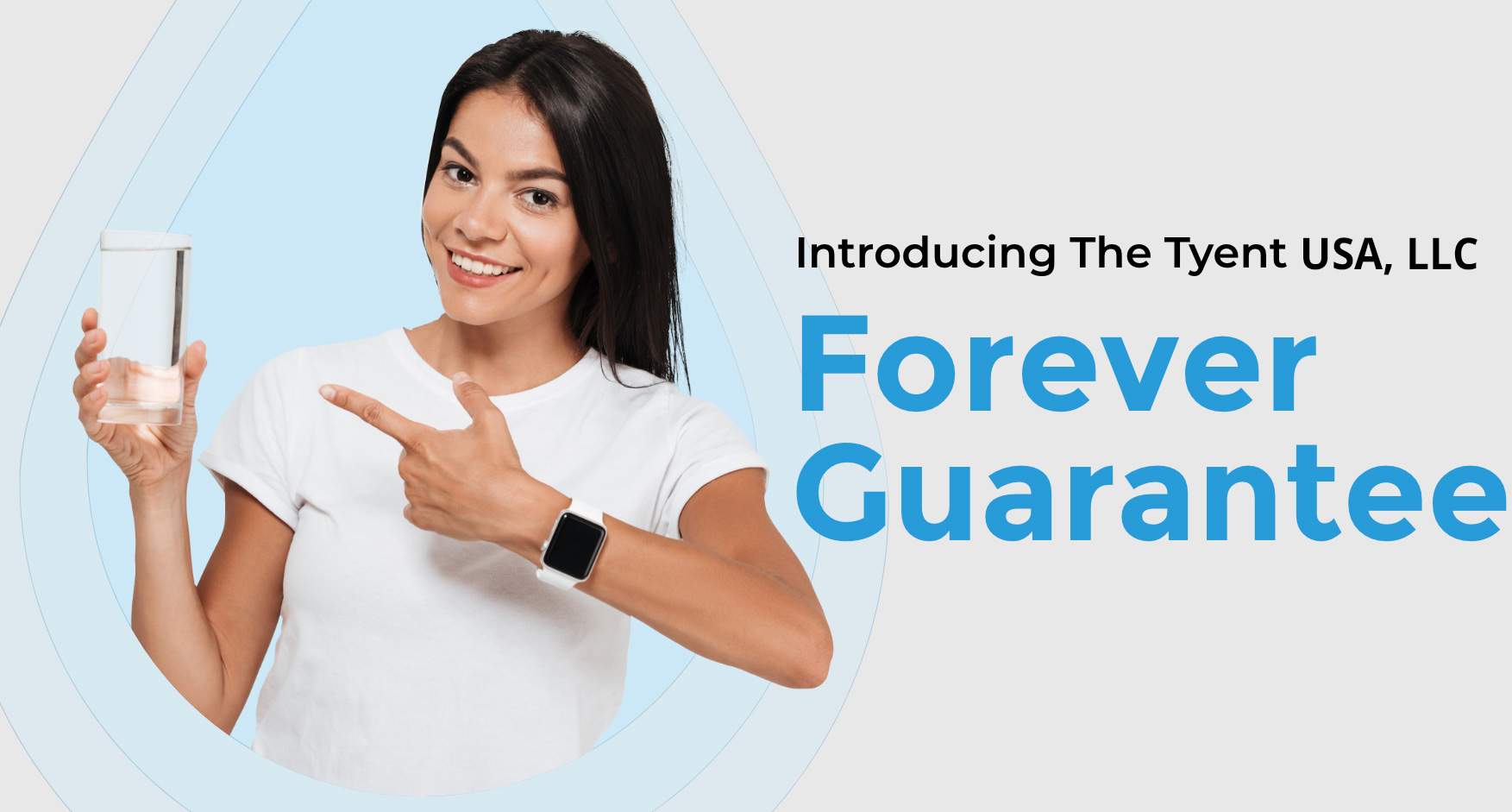 "At Tyent USA, there is one thing that we know for sure—we have the largest, strongest, most reliable and most powerful plates in the industry."
We know that our water ionizer "engine" runs at maximum performance because of our premium plates and our scientifically-advanced water cell. When you purchase a Tyent, you will discover how cutting-edge components, such as our Solid/Mesh Hybrid Plates, really make the purest and healthiest ionized alkaline water.
Tyent USA is proud to announce how committed we are to customer service – we feel that we offer the best commitment in the entire water ionizer industry. The longevity and reliability of our flagship products: the MMP-7070 Turbo, the MMP-9090 Turbo Extreme and the Under Counter Extreme-9000 Turbo, has allowed us to increase our warranty period for all products, INCLUDING the MMP-11 Turbo, Edge-9000 Turbo, UCE-11 Turbo, ACE-11 Turbo, ACE-13 Turbo, Hybrid, and the all-new UCE-13 Turbo!
Now, all Tyent Water Ionizers will carry a Platinum Lifetime Warranty on parts and service.

Notice We Do Not Use The Term "Limited" In Our Warranty!
You will find that when you are looking into warranties that Tyent USA is the only company to offer a warranty with such high value – not as a gimmick to be used as a marketing strategy (with many stipulations). Our value is true value. Therefore, our Platinum Lifetime Warranty contains no stipulations, no fine print and no hassles. In fact, the only way to void the warranty is through intentional abuse. Read competitors' warranties carefully and watch out for unreasonable stipulations and limitations that are often used as ways to abandon coverage. At Tyent, we do not believe that is fair.
In fact, our entire warranty rules and regulations are listed in one short paragraph below.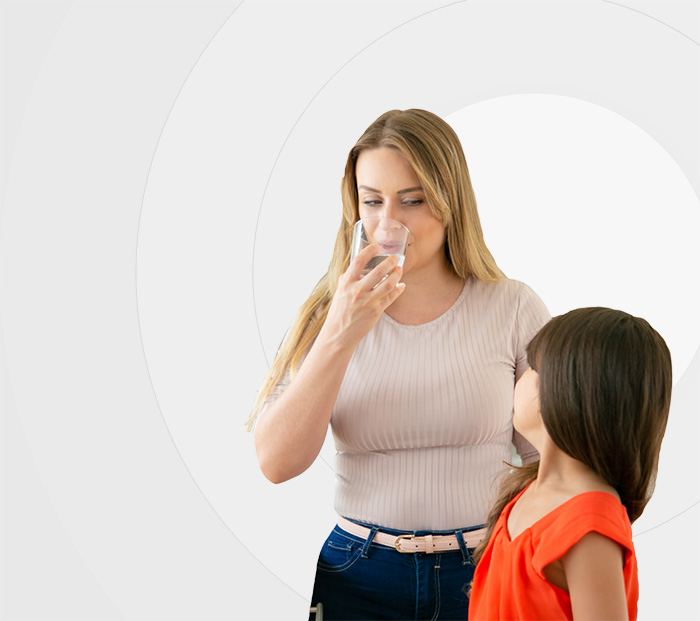 This Guarantee
is applicable to all units purchased on or after January 15th, 2010
If our customers experience any performance issues with our cutting edge water ionizer systems, then we will fix or replace the unit (within a week in most cases). Any damaged unit will be fixed, or replaced with a comparable unit at no cost to you (excluding shipping). The only item not covered under our warranty is intentional or accidental breakage that could be caused by dropping one of our units or damage caused from something of a similar nature. Feel free to use our units in any type of water, and to produce as much water as you wish. Our advanced cleaning system, filtration and power methods are the toughest and most advanced in the industry.
The terms above are in effect for FOREVER on all of our units*.
Please take some time to compare our new warranty to our competitors' warranties. We know that we have the best warranty in the industry, and our premium warranty is just one more way that Tyent USA, LLC is setting the standard while creating "Water for Wellness".
*Guarantee applies to customers residing in North America only (including the US, Canada, and Mexico) that have purchased directly from Tyent USA LLC or a Tyent authorized reseller.

75-Day Trial
As a Tyent USA retail customer, you can take your time and enjoy the benefits of your new Tyent USA water ionizer*. You have a full 75 days to experience the wonderful benefits from the ionized alkaline water that our water ionizers produce.  If for any reason you are not satisfied with your purchase, you can return it for a refund, minus shipping.  An industry standard 15% restocking fee will be subtracted from the total purchase.
The 75-day trial applies to residential water ionizer units only, and not to filters or portable ionizers. If you find that your alkaline water ionizer is not producing the water that you desire, please remember that all of our machines are adjustable for your source water.  Please call one of our technicians at to ensure that your machine is adjusted properly if you find that you are not getting the results you expect.  If factory settings are not sufficient, some minor adjustments can be made to improve performance.
*75-day trial applies to first-time Tyent customers that make a retail purchase in North America only (including the US, Canada, and Mexico), and does not apply to wholesale purchases or trade-in/upgrade purchases/promotions.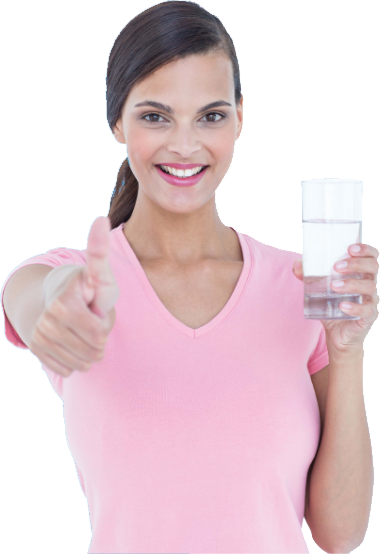 Terms and Conditions
Payment
All payments are due prior to an item being shipped. If a payment is not received or payment method is declined, then no items will be shipped.
Shipping Policies
Shipping will be paid for by the buyer in the amount advertised by the seller at the time of purchase. If an item is lost during shipping, the total cost of item, including shipping, will be refunded to the buyer by the seller and an investigation will be opened with the shipping carrier. Shipping costs may increase if shipping internationally. If an item is damaged during shipping, buyer must hold the product until the shipping carrier can determine the cause. No items will be accepted for return without an RMA number. Please contact Tyent USA, LLC to obtain an RMA number.
Refund/Return Policy
Items are allowed to be returned and refunded within 75 days from the date of purchase. If an item is damaged during shipping, a replacement item will be sent free of charge and an investigation will be opened with the shipping carrier. No returns will be accepted by Tyent USA, LLC without an RMA number. Buyer must contact Tyent USA, LLC to request and RMA number before shipping any units to Tyent USA for a refund or repair. A 15% restocking fee will be charged for any water ionizers that were used by the buyer. No items will be accepted for return after 75 days.
Cancellation
If a customer wishes to cancel, please contact Tyent USA, LLC to discuss this process. If the item has not shipped, a refund will be issued immediately. If an item has shipped, then the refund will be issued once Tyent USA, LLC receives the merchandise back at our warehousing facility.